Is it an "ethics alert" or "just business"?
I was never really a committed book reviewer. Sure, I've got a shelf on Goodreads, albeit rather sparse compared to some folks on that site (just keep forgetting to add all of my books), and I have in the past given out stars and comments on some of the books there. Just had too much fun reading books, lots of them, and not writing about them after I'd done so. But since joining the ranks of published novelists, I've begun feeling somewhat queasy about the idea of authors reviewing authors. And I'm not sure why.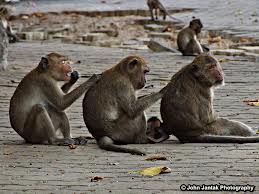 All authors started out as readers you might say, so why can't they continue to write as readers and review the works of others? Well, they can and do. Some rather well. But with the rise of the internet, there are now channels other than the Sunday papers and book sections with which to post book reviews from both professional literary critics and the proverbial man-in-the-street. Reviews are an important fact of publishing life now that Amazon rules the roost. Some authors are even developing a whole new form of OCD in which they incessantly Google their work daily to check their reviews (what! moi?). This leads to "coping behaviours" in psych parlance—like writing your own reviews of your novel under clever pseudonyms. Or how about "reviewing circles" where author A promises to review author B's book in return for similar treatment?
I think part of the reason I'm uneasy about this is because for people reading my reviews, it might call into question my motives for writing them. If I pen a good one, some might say I was looking to curry favour, like fishing for that next cover blurb from Stephen King. Slam a fellow scribe's lifework and I'm just a jealous hack settling scores. Scratch my back I'll scratch yours is a powerful driver, especially for authors who are insecure and fretting at the best of times. Wanting to be liked and having one's work liked is also a basic emotion. Would writing a review—good or bad—affect how my novel is reviewed in future?
I don't have a definitive view on this, rather a vague sense of disquiet. Like that unidentified noise in the cellar. At night. When you're all alone. I suppose there are exceptions to everything but how often do you see artists writing as art critics? Or chefs blogging as restaurant reviewers? Perhaps something to be considered (and I might try it if I can get motivated enough to start writing reviews again) is for authors not to review in their own genres. That would at least remove most of the suspicion from readers' minds. I first published non-fiction history before moving over to historical fiction and fantasy. I'd feel more confident reviewing non-fiction if I was no longer writing it for publication myself. Just a thought. What are your views on authors reviewing authors? I'd be happy to post some responses to this blog once I get a chance after checking my Amazon rankings. Again.