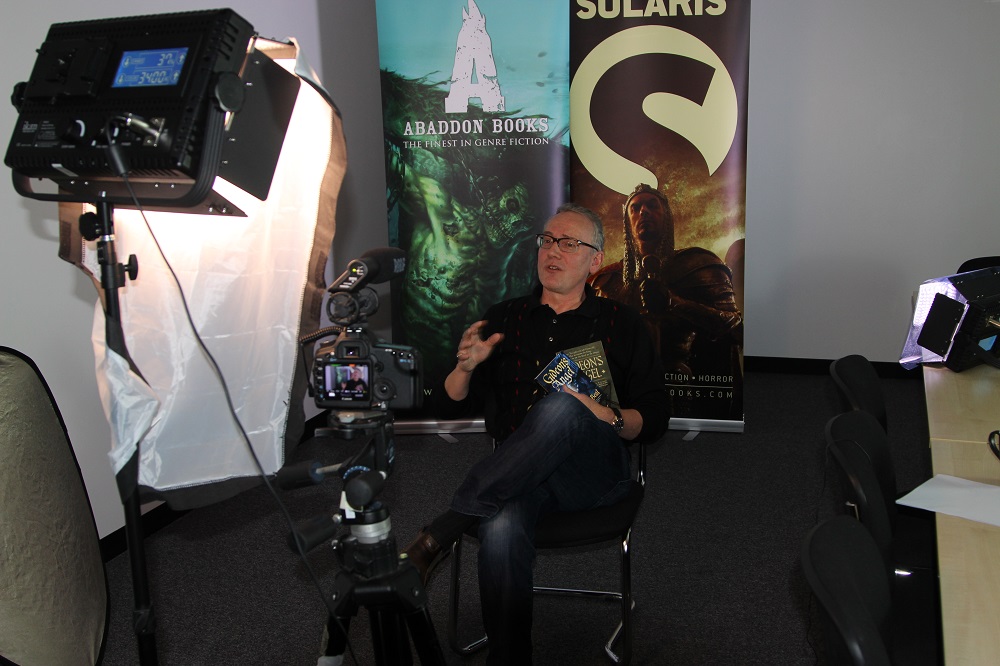 I'm excited to announce that Solaris Books is publishing the next Richard Treadwell adventure, called The Raven's Banquet, on 13 May. It's actually a prequel and will tell the story of how Treadwell got into the soldiering business to begin with. Set on two timelines, 1645 and 1626,  the novel delves into dark places and the past actions of a youthful mercenary. These will intrude into the hero's present predicament as he awaits trial for treason in the Tower. And readers will also learn more about his predilection for finding trouble of the supernatural sort. Think Platoon meets The Wicker Man. I've just completed some video interviews and readings at Solaris HQ and these will be posted on the Solaris website in the coming weeks along with the knockout cover that the team is putting together.
Raven's Banquet will be available from the Rebellion Publishing store and from Amazon and other online retailers.
Here's a taster of things:
Germany 1626: A War, a Witch, a Reckoning….
Richard Treadwell is a young man who dreams of glory and honour on the battlefield—and the plunder and riches that would follow. With the help of his father, he journeys to Hamburg to seek his fortune as a mercenary in the Danish army when it intervenes in the vast war that rages in northern Germany between the Catholic Hapsburg empire and the Protestant princes of the north.
But he brings with him an old secret—and the potential seed of his own destruction—as he descends into a horrific maelstrom of conflict and slaughter that quickly destroys his illusions of adventure, of right and wrong, and of good and evil.
When his fate is foreshadowed by a young gypsy woman, he discovers that he cannot outrun what he left behind in England and he soon finds himself thrown headlong into a series of bloody skirmishes alongside the Danes that strip him of conscience and harden his heart. The opposing armies close for a battle that will be the turning point in the struggle for the kingdom—and in the war for his soul. But even as Treadwell steels himself for the final contest against the forces of the Holy Roman Emperor, an unseen enemy stalks him within his own camp.
Fleeing the battlefield, his life takes an even darker turn when he stumbles upon a coven of peasant women dwelling deep in the forest of the Harz Mountains, women that have their own terrible secrets to protect—and a burning hatred to avenge.
The hero of Gideon's Angel returns to tell how his journey into the supernatural began.
"They are attracted to you as salt attracts the beast in the field…."