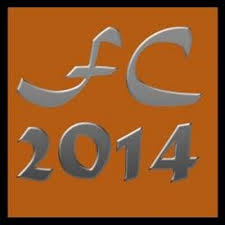 Very much looking forward to York this weekend and seeing everyone again at this year's Fantasy Con.

I'll be participating on a panel session Saturday 6 October that's bound to have some sparring (and possibly with steel) and will also be doing a reading from the incredible hair-raising memoirs of Colonel Treadwell (Gideon's Angel to be exact).
Here's the skinny from the official website over at www.fantasycon2014.org
11.00am – The Pen vs the Sword
Writers who also happen to be swordfighters discuss the myths and realities of the sword in fiction – and demonstrate their skills with the blade!
Marc Aplin (m), Fran Terminiello, Juliet E McKenna, Adrian Tchaikovsky, Clifford Beale
Readings from authors commence on the Friday evening and I'll be doing mine on Saturday at 10:20 am (hopefully after the double lattes have kicked in).
Hope to see you there! Check out the latest on the twitter feed: @FantasyCon2014